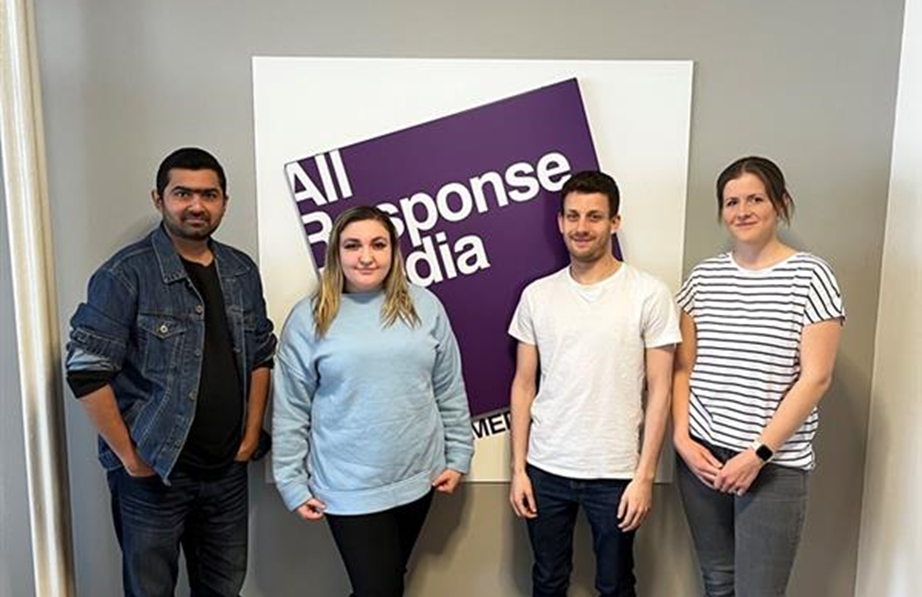 Following a record financial year in 2021, our Leeds based office continues to grow, hiring 4 new people in the last month and taking headcount over the 40 mark.
Samantha Faulkner has joined as Account Director, having previously spent a number of years with Carat/iProspect.
Muhammad Raza has joined as Senior Media Executive, with planning experience across EMEA. Ed Geobey has joined the team as Media Executive and Elin Tuckwood as Digital Media Executive.
Dan Mowbray, Managing Director, commented on their growth:
"It's great to be able to welcome ambitious and fresh talent to join us as we continue to strive to make a difference for clients in a tangible and data-driven way.
We all know that times are tough currently and will continue in that vein for some time, which for us, means that measuring return on investment becomes even more of a business imperative.
It's nice to be able to recruit at different levels, including existing UK agency experience, international planning experience, and those who have chosen us to start their career path. We hope we can serve them well!"
Contact us to see how we can use our advertising capabilities to maximise sales and the overall success of your advertising campaigns.
FEATURED READS