New TGI data reveals that almost half (43%) of GB adults claim to have donated to charity in the last 12 months, with 6 million of them claiming to have donated over £100.
Despite the proportion of GB adults donating over £100 staying relatively consistent over the years, it seems the overall number of adults donating has dropped since the start of the coronavirus pandemic.
The pandemic meant that people were less exposed to charity shops, collections, and in-person fundraising events. On top of this, are the job losses and financial insecurities as a result of the pandemic and UK inflation.
According to TGI, the number of GB adults donating dropped by 8% at the start of the pandemic, and has since dropped again by 7%, now sitting at 43%. This means it has become more important than ever, for advertisers in the charity sector to understand how to engage those that are still actively giving.
Number of UK people donating 'fell by two million' due to the cost of living crisis
Coinciding with TGI's findings, new data from YouGov, released by the Charities Aid Foundation, reveals that 25% of those surveyed in February 2022 said they had donated to charity in the past four weeks, down from an average of 29%.
The survey, based on over 1,000 UK adults, also found that 12% of respondents were actively planning to cut back on charitable donations due to increased bills and rising inflation.­­­ People are understandably warier about how they spend their money , and as inflation rises and people reduce non-essential spending, it's likely to have a knock-on effect.
Alison Taylor, chief executive of CAF Bank, commented:
"The cost-of-living crisis makes the value of charities' work more visible than ever, while also placing these same charities under significant pressure as they seek to deliver their essential services and meet increasing demand from their communities."
How are people donating?
TGI reveals that GB adults aged 25-34 are 25% more likely than other age groups to be visiting charity shops more now than pre-pandemic. They are also 39% more likely to be willing to take part in physical events for charity now that restrictions have been lifted.
How are other age groups donating?
How can brands reach high-value charity givers?
TGI reveals that high-value charity givers are more likely to be motivated by news and current affairs reports, direct mailings (to the home), and TV advertising/appeals. These high-value givers are also more likely to be heavy consumers of magazines and direct mail, in comparison to those that donate less. (TGI Chart Of The Week, Kantar)
Those who donate £100 or more are often likely to donate to overseas development and relief, famine relief, and religious group charities. They are also particularly likely to be in older age groups and be university educated.
Those aged 65+ that have donated £250 or more to charity in the past, are 43% more likely to agree that product reviews have a major influence on their purchasing decisions, and 29% more likely to agree that TV tends to influence their opinion.
All Response Media viewpoint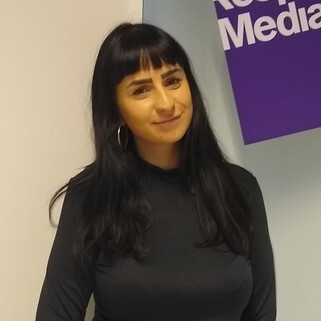 "Whilst some charities have seen response dip during the pandemic and there's no doubt that sentiment towards regular giving may have changed – some All Response Media clients have seen stronger results than ever before."
Catherine Booth
International Account Director
One international children's charity saw its largest ever growth in regular giver donors from TV in 2020 across three markets and level performance in 2021 – all at ROIs in line with or higher than forecast. This was achieved by a reactive media strategy; identifying changing media habits during the pandemic and quickly pivoting strategy to make notable efficiency gains (e.g., significantly up-weighting investment around News coverage in 'cost-per-spot' markets, driving down equivalent CPTs and boosting reach), leading to really strong results despite lower response-rates in some instances.
Of course, not all market factors can be mitigated, and changing consumer trends will certainly have an impact on the Charity sector long-term. We have observed other long-term trends that pose challenges to charities, including an increasing shift towards web donations vs. offline methods (making a strong digital presence and seamless online donor experience essential to success) and an increase in one-off, vs. regular donations, as many donors prefer to react to specific causes in the short-term.
So, by planning long-term, adapting alongside donor habits, and actively reacting to changing media trends quickly, charities do stand a strong chance of continuing to recruit essential donors, despite challenging conditions.
FEATURED READS
Contact us to see how we can use our advertising capabilities to maximise sales and the overall success of your TV campaigns.