New TGI data reveals that the majority of social media users associate YouTube with being more entertaining, inspiring, and trustworthy in comparison to other major online channels. But how much of YouTube's content is a result of its complex algorithm?
What social media users associate with the following websites (by %):

With fans likely to turn to digital channels for football updates during the World Cup games, we expect an increase in traffic. According to Google:
Interest on YouTube around the FIFA World Cup is growing, with search interest around this year's event already surpassing 2018's by 80%.

Curiosity around this year's World Cup is very high, so being present on Search is important.
Data from the 2021 FIFA Arab Cup reveals that a match lasting 1.5 hours lives on YouTube for over 15 hours that day as fans are rewatching highlights
Now could be a good time to review your YouTube search strategy.
Most Britons agree more needs to be done to protect users online
YouTube's algorithm has dramatically changed how content is served to users, and has been criticised for fuelling conspiracy theories and circulating fake news.
Most Britons (84%) agree that more should be done to combat misinformation and fake news on social media in general, according to TGI.
We've broken this down by age, and over 80% of each age group agree that more needs to be done combat misinformation and fake news online:
78% of 15-34's
83% of 35-54's
88% of over 55's
Similarly, there is an agreement across age groups that more needs to be done to protect children:
80% of 15-34's
84% of 35-54's
87% of over 55′s
How does YouTube determine its search algorithm?
YouTube uses a complex algorithm to determine the position of videos in its lists and recommendations. Essentially, this means that people watch what YouTube tells them to, based on their interests.
YouTube Chief Product Officer, Neal Mocha, previously admitted that over 70% of the videos a user watches on YouTube will be a direct result of the platform's AI-driven suggestions.
According to YouTube, the following factors have the biggest impact on the videos chosen for an individual:
Category: The type of content that a viewer regularly watches.

Length: The length of time that they spend watching a video; and whether they view it to the end or drop out after a few seconds.
And the system has two ultimate aims:
1. To help YouTube users find the videos they are interested in.
2. To increase long-term viewer engagement.
FEATURED READS
How to improve organic reach?
YouTube is as much of a search engine as it is a video platform. And even when consumers use the platform to search for a specific video, the algorithm decides how to rank results. So what can you do to help your video rank?
Optimise your keywords
YouTube's algorithm uses the keywords in a video's metadata to decide what the video is about, which categories it's related to, and who might want to watch it.
If you want your video to appear for relevant searches, include your primary keywords in four places:

Within the file name: YouTube will read your video's file name and the code that comes with it when it's uploaded. If the file name includes your target keyword, it has a much better chance of ranking.


In the video's title: Include your keyword in your video title, but ensure it fits naturally. We recommend researching which videos are getting the most 'likes' and views, and then tailoring your title accordingly, to align with what users are searching.


In the video description: YouTube recommends that you put your primary keywords in the first couple of sentences of your description (above the fold), and that your description is no longer than 200 words.


In the script: Having a transcript for your video (and including your keyword) means it can be picked up by broad search engines.
Consider other sources
Views that don't come directly from the algorithm will also contribute to performance, for example, paid YouTube ads, cross-promo on social media, and partnerships with other sites can really boost your presence.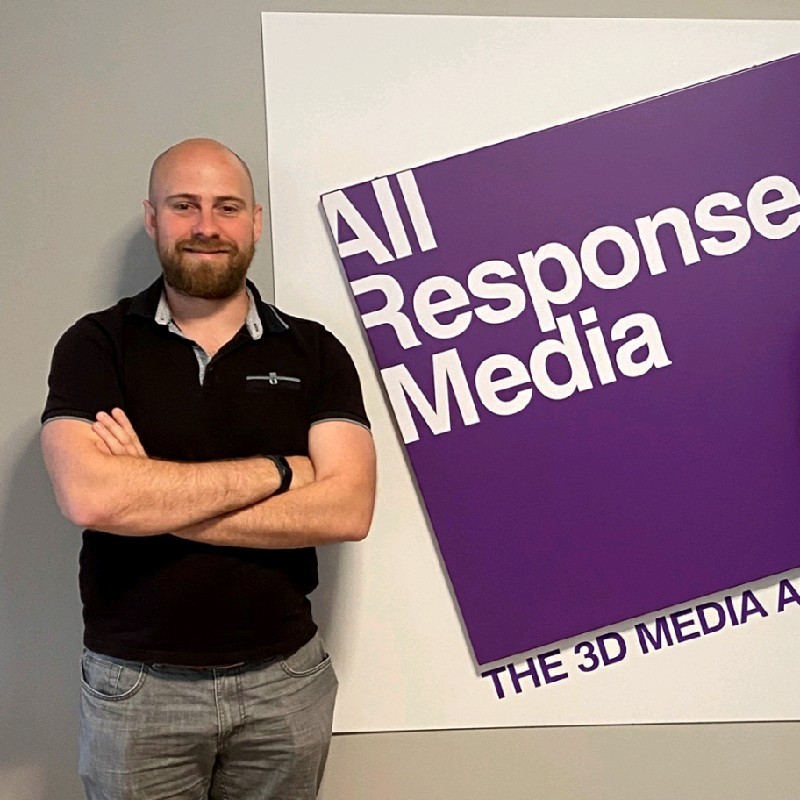 Once the algorithm has categorised your content, it will test its relevance by showing it in search results. That's when performance metrics such as CTR and likes, become important. If your video performs well amongst those searching for your keywords, it should start to climb up the SERPs.
Jonathan Argile
Head of SEO
Advertising Agency London
FEATURED READS
Want to let us know about a digital campaign you are planning?
Get a second opinion on your advertising investment. Find out how we can combine data science with digital and advertising expertise to boost performance.
ALL RESPONSE MEDIA SERVICES