A strong Black Friday/Cyber Monday campaign sets the tone for Christmas period and can make or break the year – and in 2020 we wanted to go bigger and better than ever with Shark.
Historically, Shark has been an exclusive TV brand. Starting off as a core DR brand, we have been moving towards a more branded strategy, with response set as a core KPI.
FEATURED READS
Radio: Make the most out of its growth
Campaign overview and objectives
With TV budgets peaking, we wanted to expand into media that would drive incremental reach to support the core TV strategy, with Black Friday being the perfect time to do this. The media channels which fit Shark's objectives best were BVOD (broadcaster video on-demand) and radio.
Across the month of November, we split the creative rotation, running the 'usual' product creatives until the 17th of Nov. From there until Cyber Monday, we ran Black Friday sale creative across TV and BVOD.
We recommended taking a different approach with radio, choosing to up-weight the two target sale weeks with a sale-focused message only. Whilst overall campaign reach was a primary objective, we need to understand how each of the new channels performed, leading us to create a regional testing matrix to support this.
Results and key learnings
The deployment of this effective multi-media strategy significantly increased cover for Shark in November – an incremental 15pt's delivered vs. if we had invested in linear TV alone.
As a result, Shark achieved its highest cover and frequency numbers to date, observing this through Shark's brand health numbers.
For the first time recorded, November's purchase intent overtook market leader, Dyson.
Purchase Intent
Dyson vs Gtech vs Hoover vs Shark vs Vax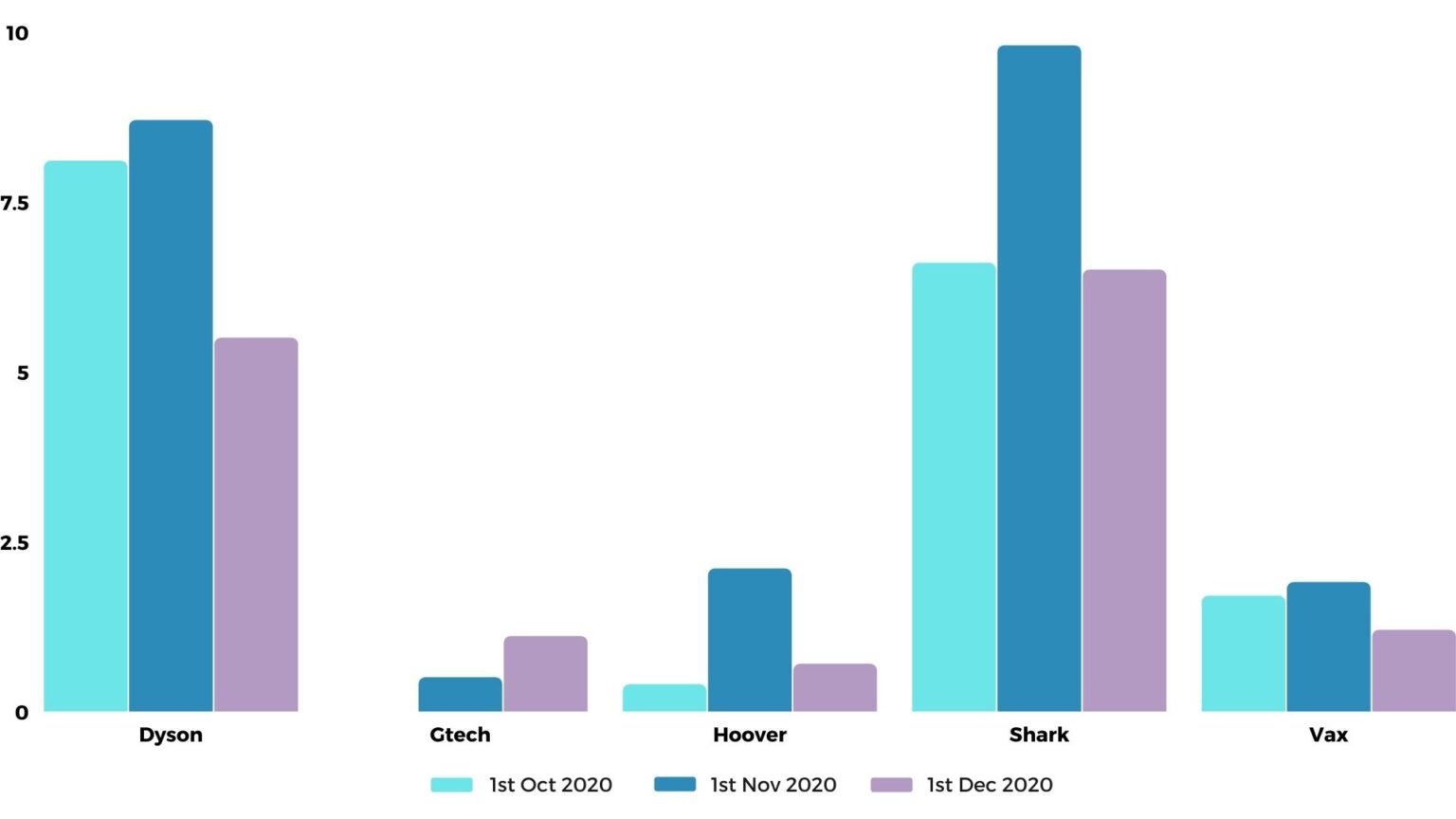 Brand lift amongst the target audience
Shark experienced the largest uplift in sales during Black Friday. Awareness during the week commencing 26th November also peaked at 73.5% vs. the target audience – up 20% MoM.
Shark – Brand Awareness
35+ Women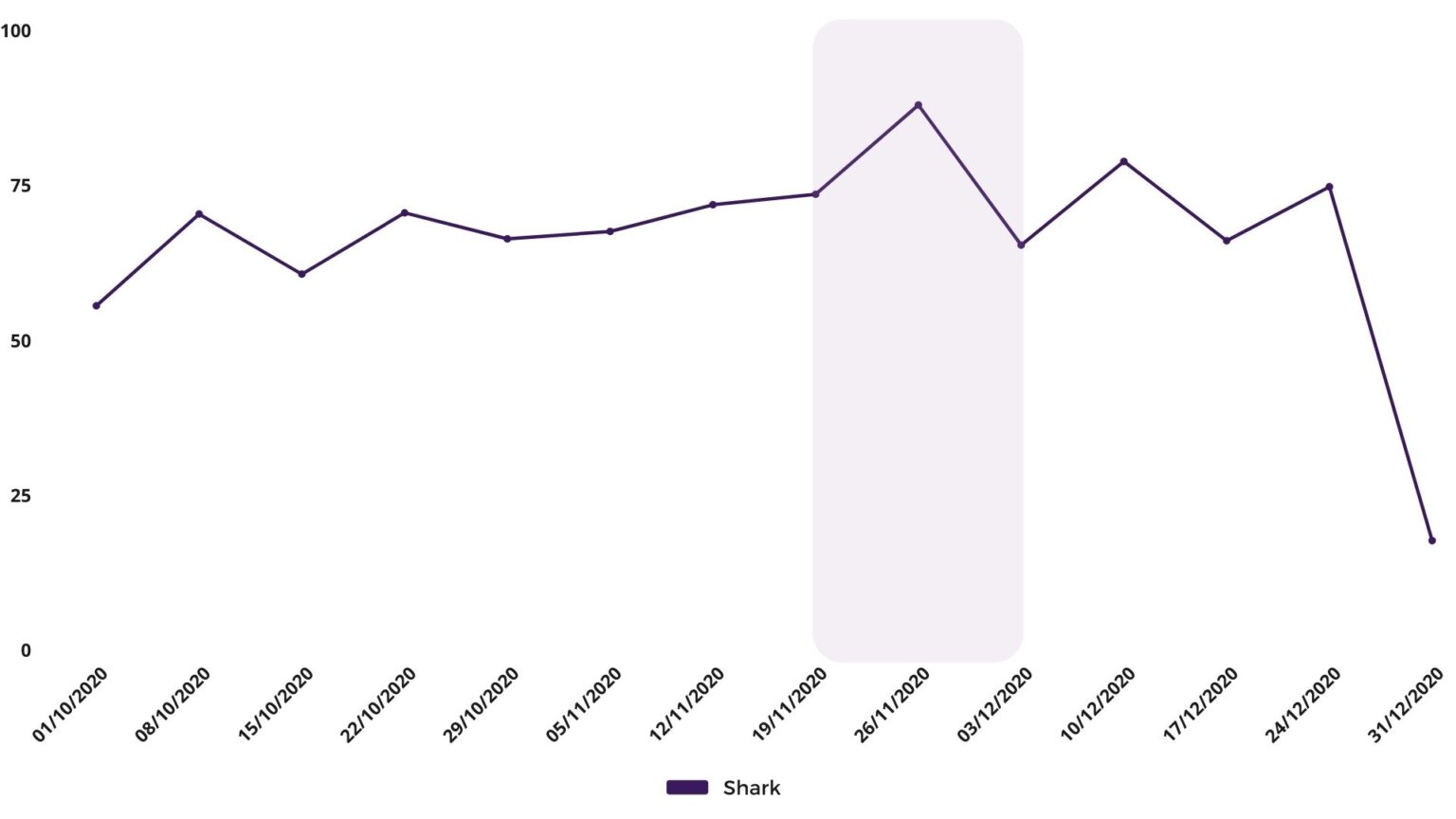 FEATURED READS
Shark also lead the charge vs. all key competitors for 'Buzz', despite Hoover launching a new product after a lengthy hiatus from TV advertising.
Buzz – All ads
Dyson vs Gtech vs Hoover vs Shark vs Vax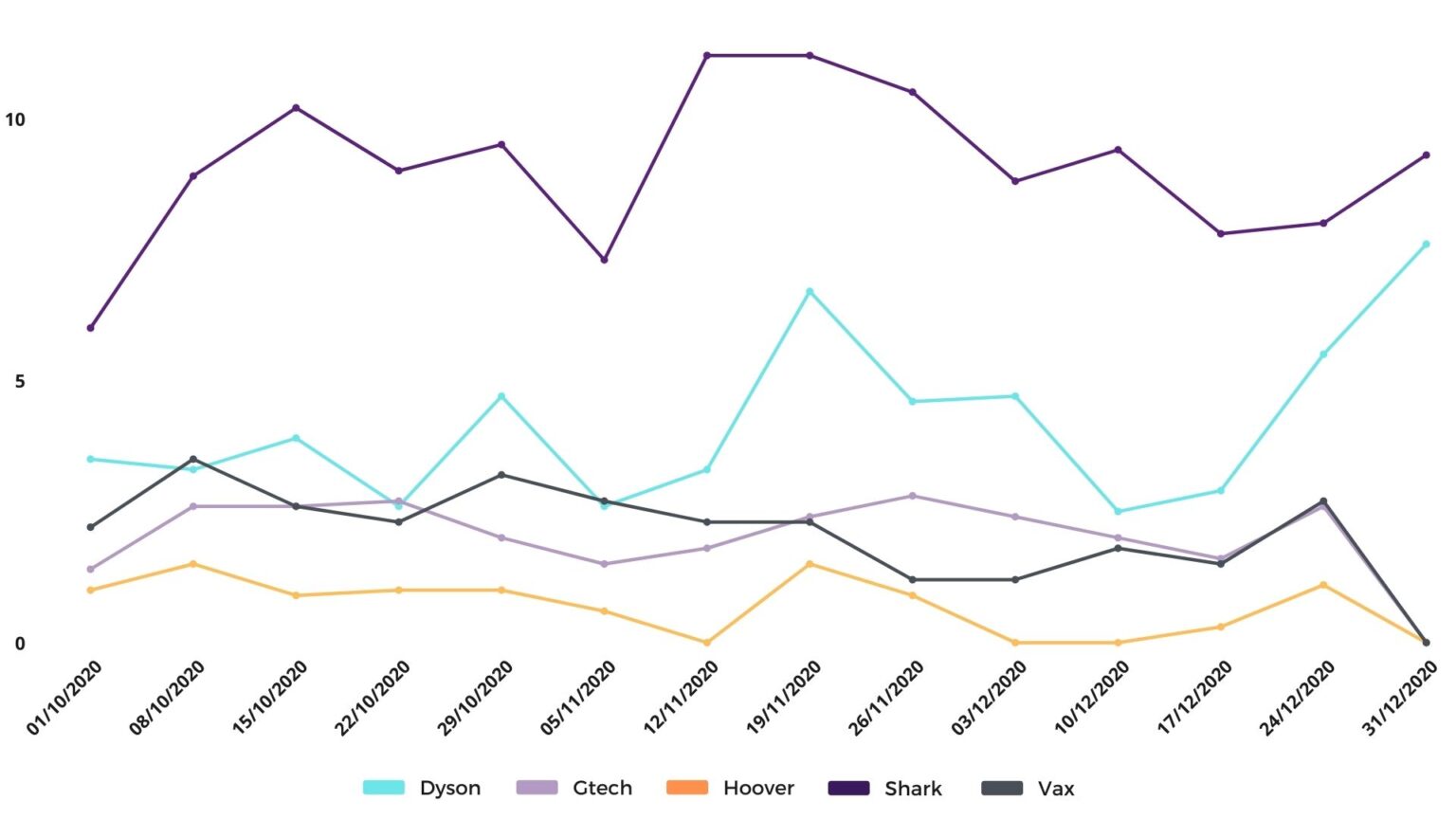 Brand awareness and consideration
The multi-media approach to November advertising activity geared up towards the Black Friday period.
As a result, we observed a sustained pattern in consideration within the regions which ran all media, whilst immediate awareness was strong – all peaking in November.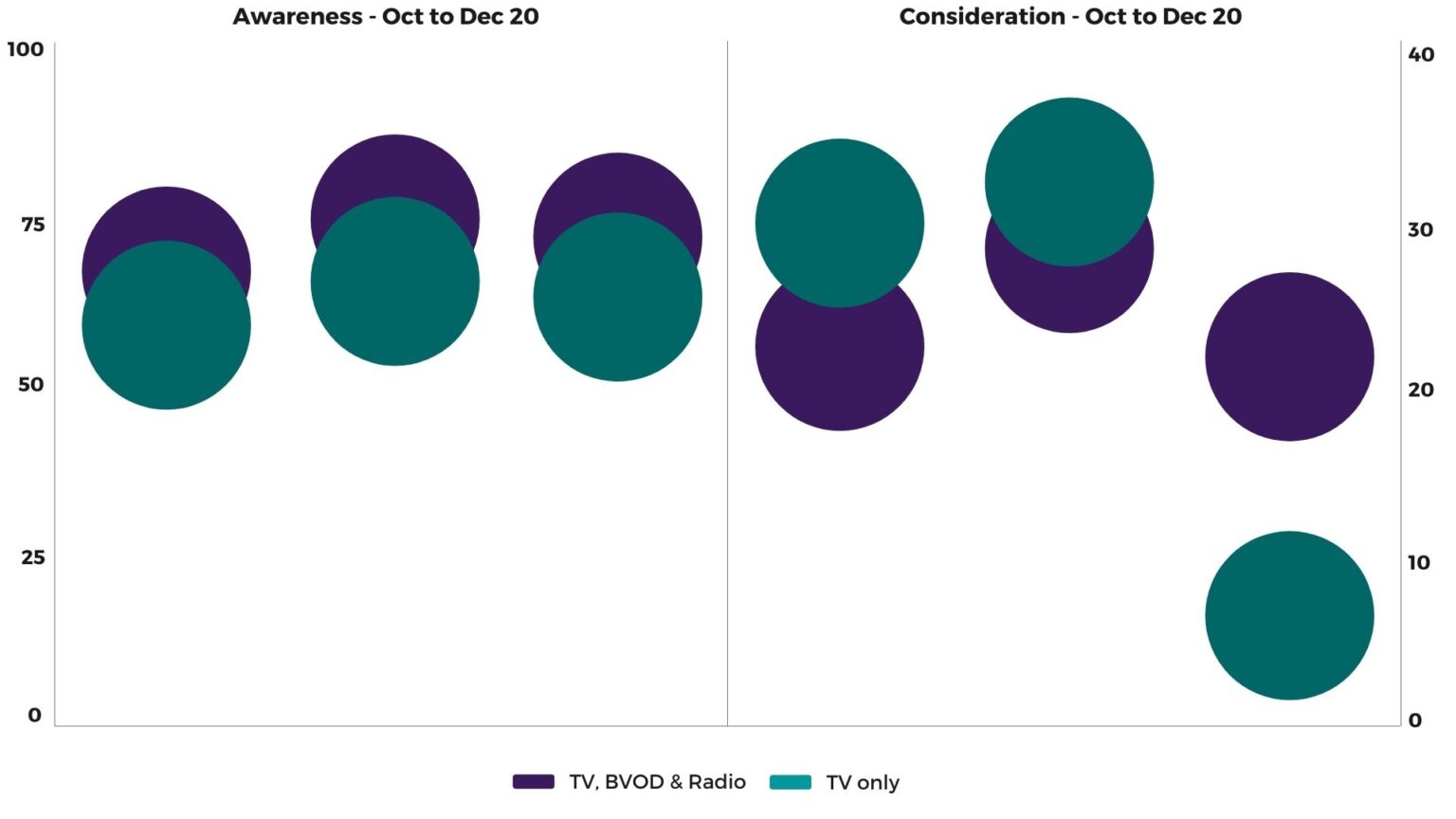 Recommendations for Black Friday 2021
The multi-media approach to November advertising activity geared up towards the Black Friday period.
With the same budget, make your ad spend go the extra mile and deliver incremental reach, whilst ensuring additional touchpoints drive the sale message home.
Based on 2020's performance from, Shark will be running the same strategy in 2021 – with a multi-media campaign, and Ninja will be running a similar approach, excluding radio.
Contact us to see how we can use our insight to maximise your chances of success for your upcoming retail peak campaigns.