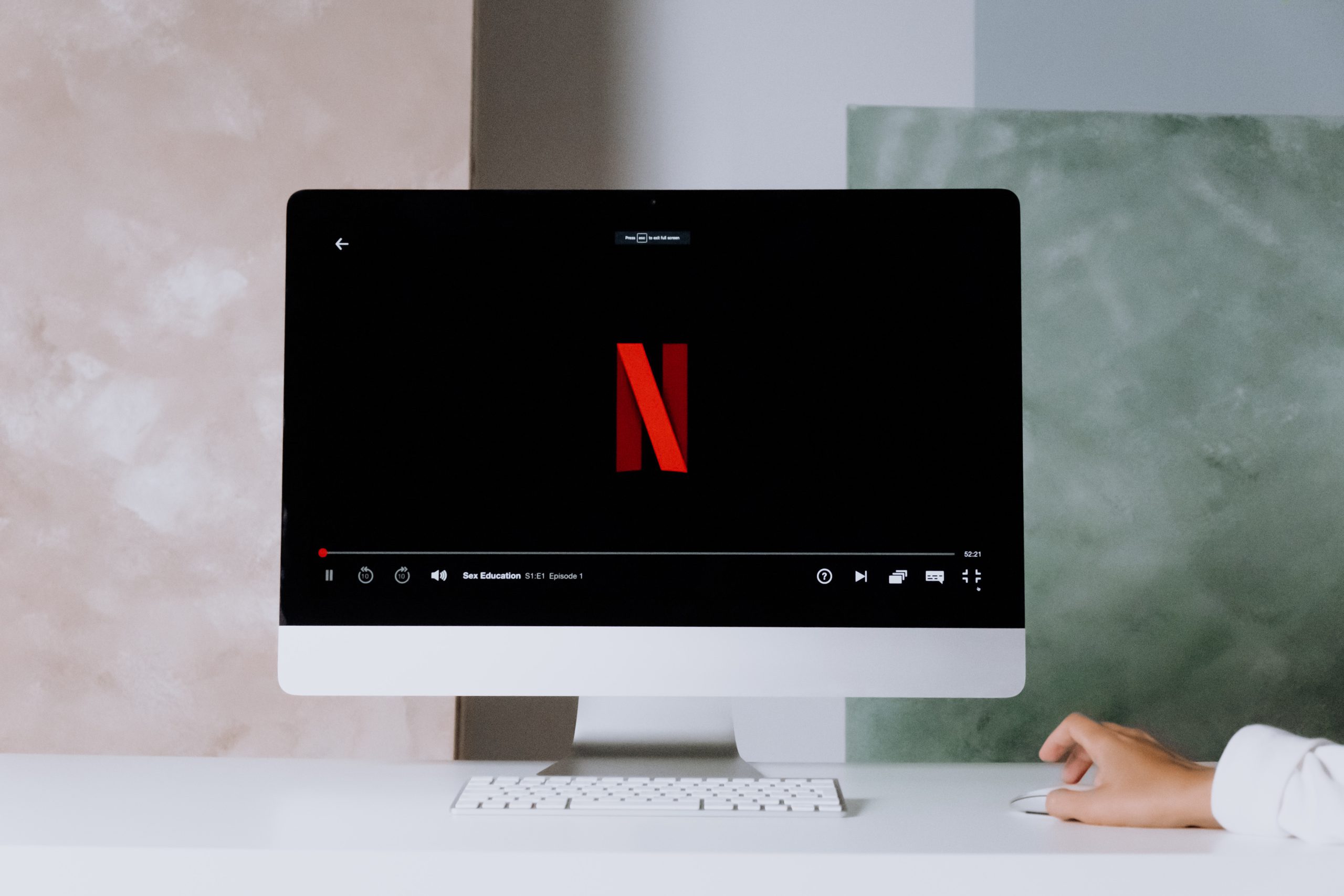 H1 TV Market
The Q1 TV market has seen significant revenue declines YoY with Q1 expected to consolidate at -12% and half one at -10%​​.
The Saleshouses and WARC are still estimating the year to finish flat or slightly under, with revenue predicted to recover into H2.​ What does this mean for TV advertisers?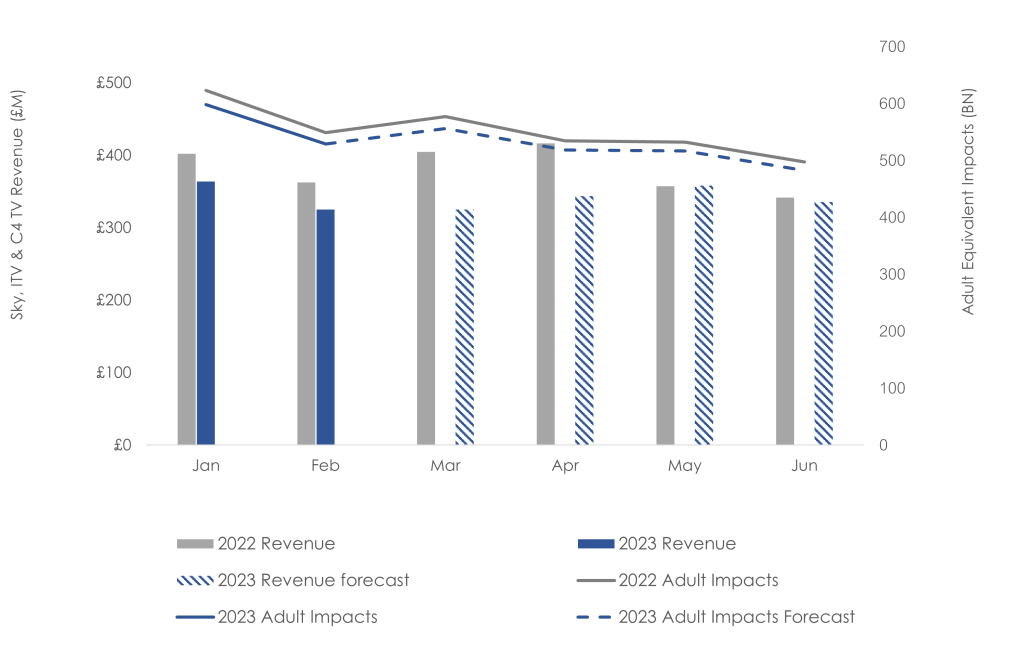 Advertisers could be taking advantage of the softer market:
​Whilst impacts are stable and revenue is down, broadcasters have available inventory to sell and a hole in their revenue which they want to recover.
As such, there are opportunities to leverage additional spend to negotiate prices further for any late money committed into April across Linear and BVOD.
Helen Gray
Business Director, All Response Media
Leeds TV Advertising Agency
February TV viewing overview:
Linear audiences continue to trend down YoY with overall adult broadcast impacts down -3.7% YoY in February – consistent with -3.9% in January,.
•ITV1's adult impacts were down –12% YoY, February 2022 was strong for ITV1 with programming with Trigger Point and additional episodes or Ant and Dec Saturday Takeaway vs. 2023.
•ITV digital impacts were up +4% YoY, with ITV2 up 46% driven by Love island airing through February.
•C4 Terr is also down in YoY -12.5% driven by 1634's (21%) and ABC1 audiences (-15%).
•1634Ads and ABC1Ads are both down -9% YoY in February 2023 across all broadcast with older audiences still seeing the least decline (55+ down –2% YoY).
| | | | |
| --- | --- | --- | --- |
| | Feb 2022 | Feb 2023 | YoY change |
| Adults | 54,870,266 | 52,868,478 | -3.7% |
| ABC1 adults | 23,719,669 | 21,476,600 | -9.5% |
| 1634 adults | 5,002,653 | 4,531,669 | -9.4% |
| Housepersons + Children | 4,609,827 | 4,790,497 | 3.9% |
| Adults 55+ | 35,854,788 | 35,233,020 | -1.7% |
| C2DE Adults | 32,700,332 | 32,989,281 | 0.9% |
| All individuals | 165,826,439 | 160,783,675 | -3% |
| | | | |
| --- | --- | --- | --- |
| Equivalent Adult impacts (000s) | Feb 2022 | Feb 2023 | YoY change |
| ITV1 | 14,468,279 | 12,710,827 | -12.1% |
| ITV digital stations | 4,904,086 | 5,107,466 | 4.2% |
| C4TV | 4,387,543 | 3,837,333 | -12.5% |
| C4 digital stations | 9,177,915 | 9,209,472 | 0.3% |
| Skymedia | 19,300,259 | 19,466,724 | .9% |
| others | 1,087,954 | 1,271,130 | 16.8% |
| Total Broadcast | 54,870,266 | 52,868,478 | -3.7% |
Upcoming sponsorships and exciting opportunities for brands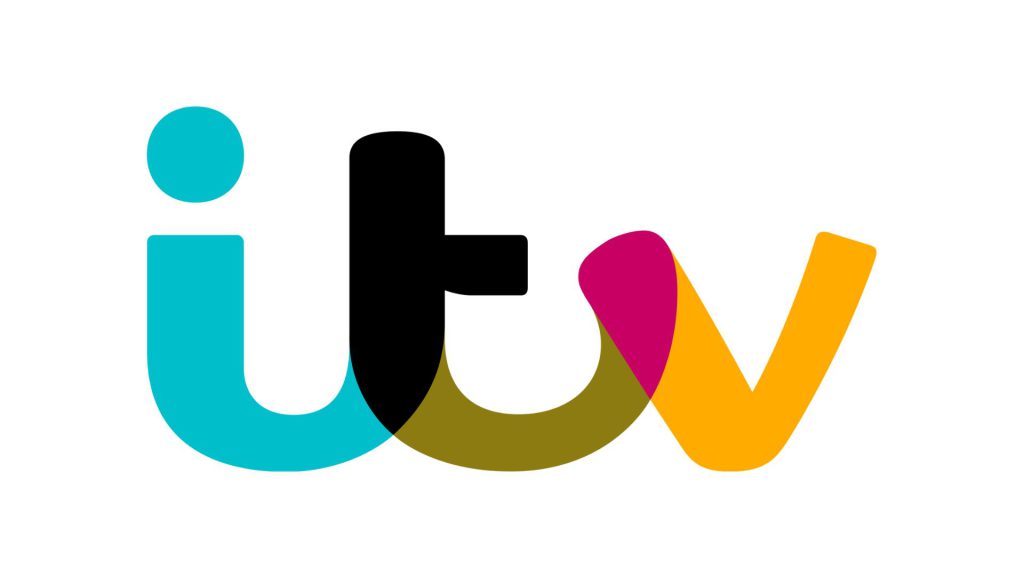 Sitting on a Fortune -ITV1
The show will have 6 consecutive Saturday night episodes allowing brands to create a good presence on ITV's main channel during peak hours. In 2021, the series averaged at 1.9 million viewers which skewed towards an older, lower social grade demographic. 65% of the audience were categorised in the 55+ sub demo, whilst 59% of the audience were C2DE Adults.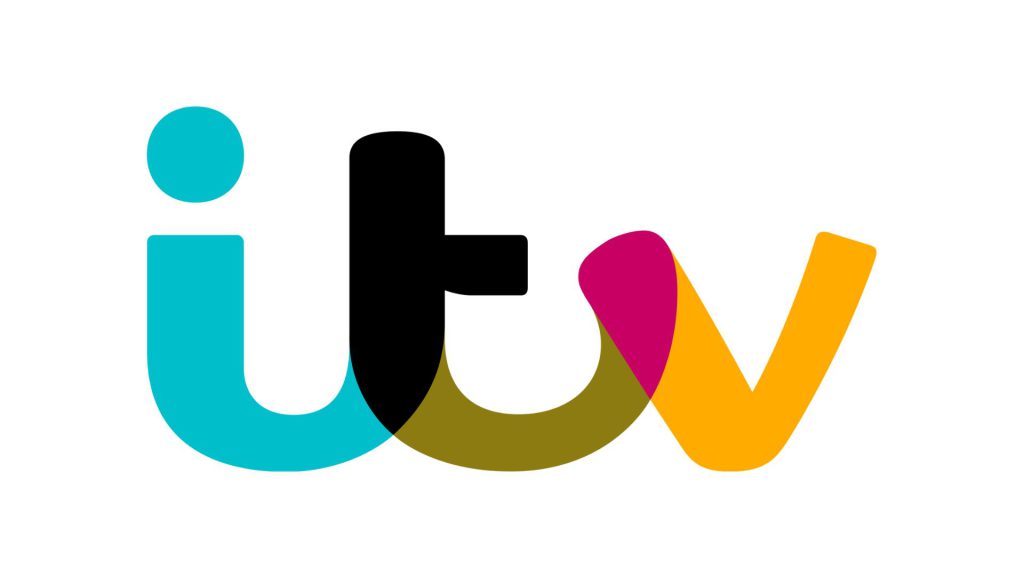 Weekend Breakfast- ITV1
ITV are offering a 5-month partnership package with their Weekend Breakfast programming. Across the shows, ITV's Weekend Breakfast package is expected to reach 8.6 million viewers on average, indexing well for upmarket women and housewives.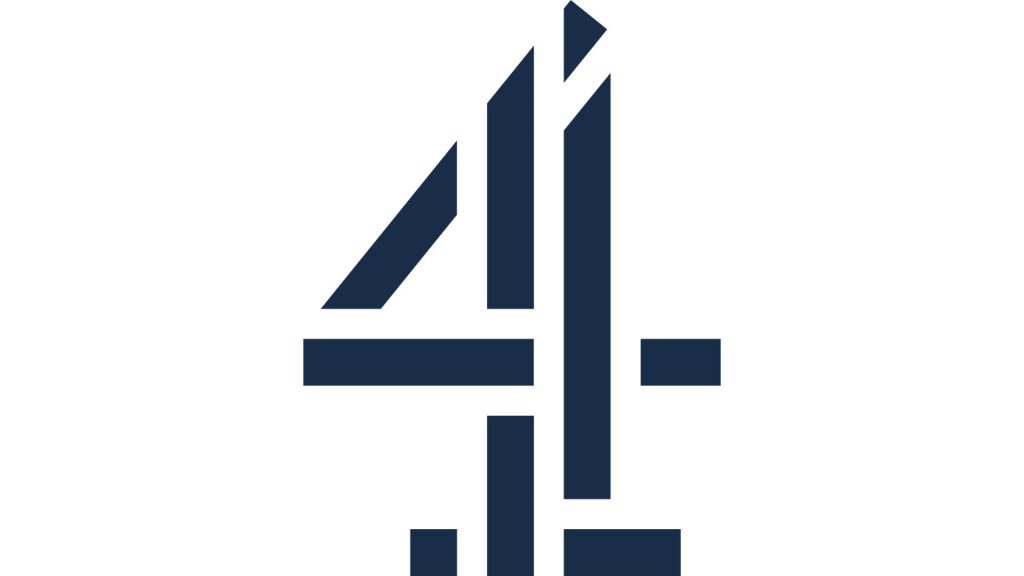 Below Deck – C4
A sponsorship with Below Deck is a great opportunity for brands with a young and female target demographic. The sponsorship will run from June 23 – Dec 23 and has an estimated media value of £1.2m. The series of Below Deck in Jan 23 averaged at 0.47 million viewers and is expected to perform similarly in late 2023.
Short-term incentivised sponsorships
HorrorXtra
Sky are offering a Short Term Movie Package (17:00-29:00) on HorrorXtra during peak and late night dayparts. This channel is the home to the best horror movies and series, from science fiction to futuristic fantasies. Between April-June, this sponsorship is expected to reach 4.45 million Adults, skewing towards a male audience aged 55+. The exit £CPT is expected to be sub £1.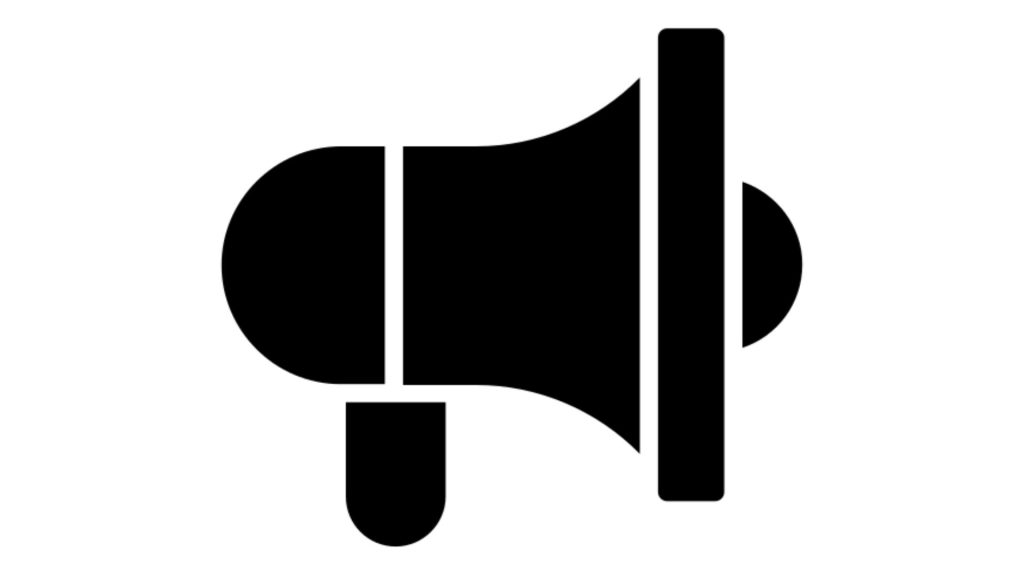 Music Mega Package
This is a full music channel sponsorship across Now 70s, Now 80s, Now Rock and Clublands. Between April-June, the channels are expected to reach 4.55 million Adult viewers. This opportunity is great for brands targeting an older generation, especially women. The exit £CPT is expected to be sub £1.
The impact of Love Island on the TV market
Love Island alone made up around 53% of all ITV2's AD1634 impacts and 42% of all adult impacts. Across all broadcasters, the series accounted for a 33.6 % share of all young TV viewers aged 16-34, averaging at 714,000 viewers. The below graph represents Love Island viewing on ITVX compared to other streaming programmes during time period analysed.
•LI attracted more ad1624s than the average programme on ITVX with a share of 23.5% (double the share of consumption seen on other programmes)
•The series skewed towards women (76% avg.) which is c.8% higher share than the average ITVX programme.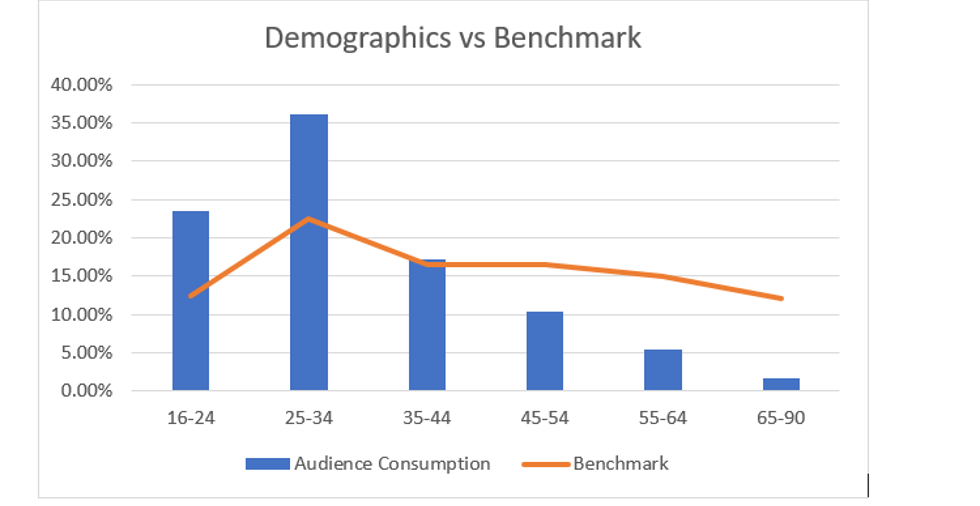 Compared to LI 22 and 20, ITVX has seen growth in the share of all audiences 25+.
ITVX has seen a –6% drop in AD1624 viewing YoY
The AD2534 sub demo has maintained the highest consumption share YoY accounting for 37% of streaming hours in 2023.
AD2534 also recorded the highest share on linear TV, therefore Love Island is a programme that is excellent for reaching this demographic.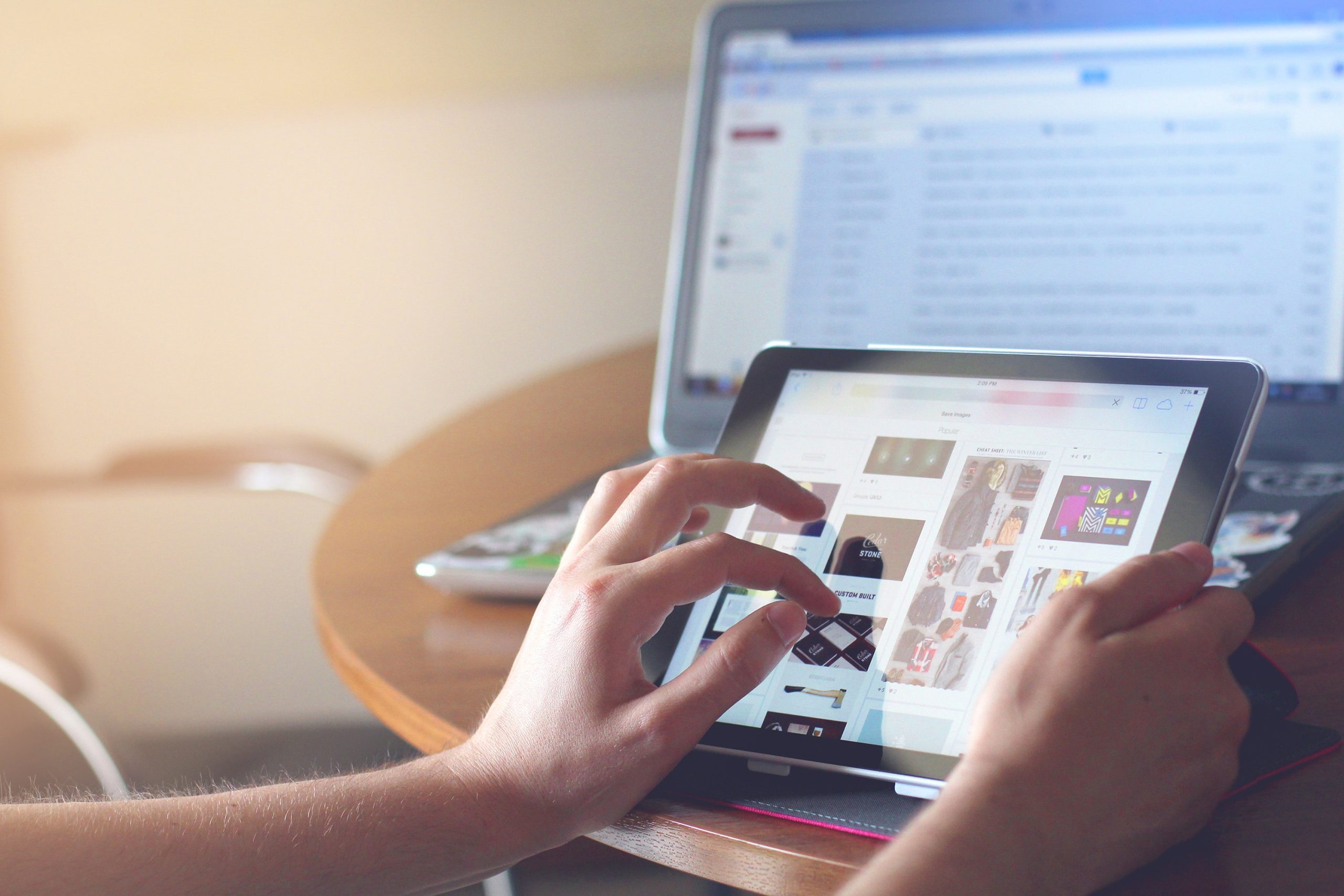 Your latest digital market update:
Did you know?
Meta announced that they were working on a new "text sharing" platform, likely as a rival to Twitter to try take advantage of the current state of play.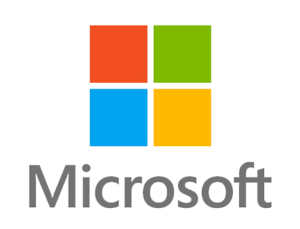 Microsoft announced the "co-pilot" initiative by using Chat GPT integration into its products​.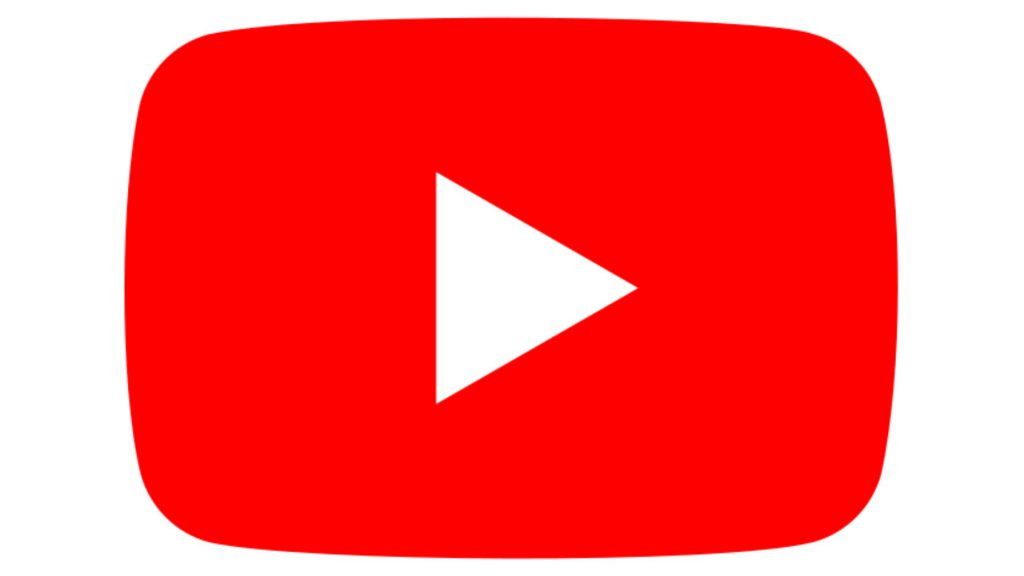 YouTube was under fire for collecting viewing data for children under the age of 13 – an official complaint has been logged with the ICO.​
BARB, the UK's measurement company for TV is expanding to measure "fit-for-TV" content on video sharing platforms, alongside its existing measurement of broadcaster's content on YouTube. ​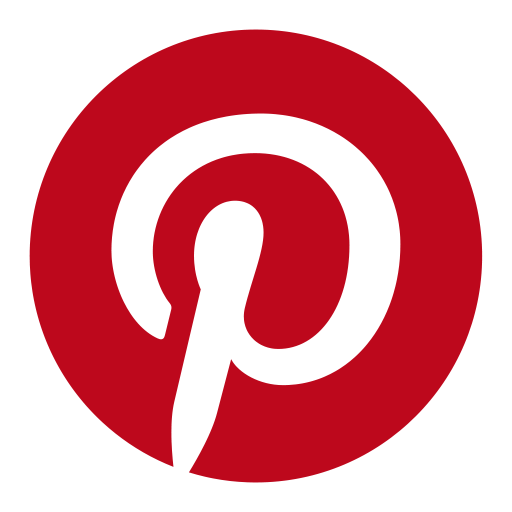 Pinterest announced a new format called "Premiere Spotlight" ad which will allow advertisers to access a 24-hour ad placement on the app's search page​.
Social and Display trends
Prospecting CPMs across display and video continue to rise in Q1, however, retargeting audiences are getting cheaper than prospecting for the first time in a while in March​​.
The CPMs across social channels remains low in Q1 versus the highs of Q4 last year with a fairly steady average of £4 across both prospecting and remarketing.​
Maria Yiangou
Digital Director, All Response Media
Media Performance Agency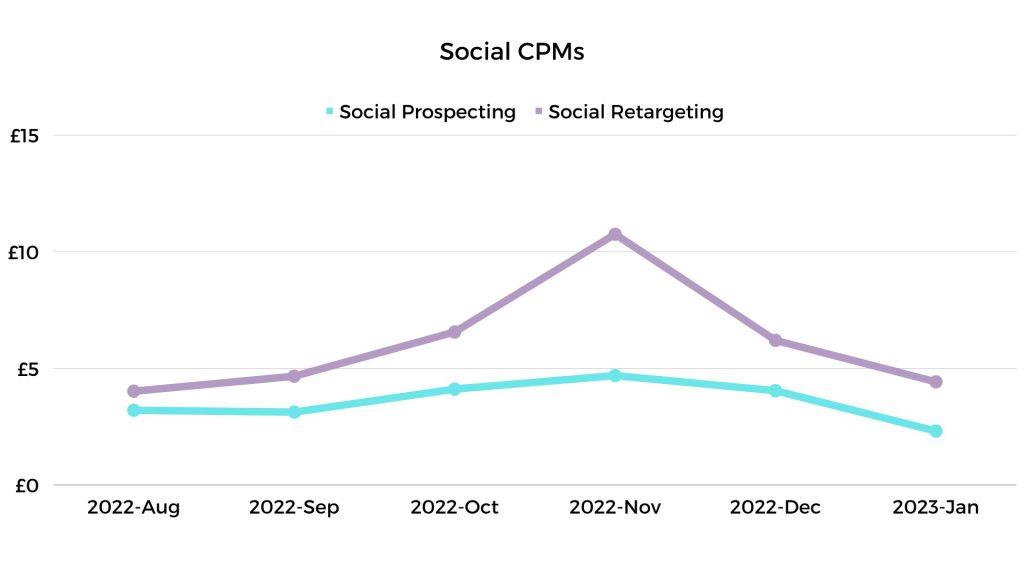 Chat GPT spothlight: what inspires people to use Chat GPT?​
Every month GWI asks a new topic question to their panel. In March they asked what was the main reason for using Chat GPT​: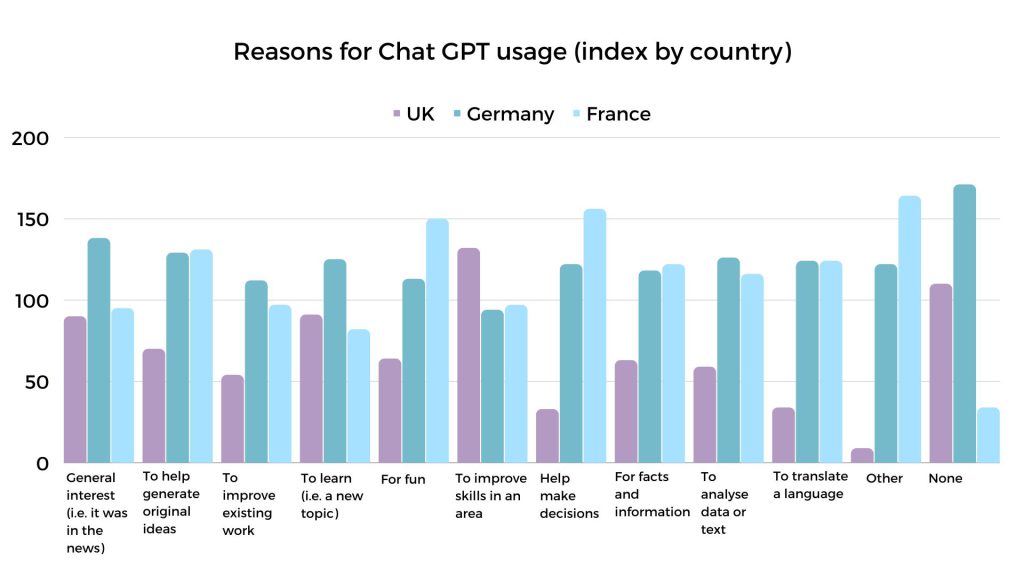 With Chat GPT dominating headlines in Q1, GWI asked people across UK, Germany and France what their most common reasons for using the tech was

France is paving the way with the lowest index of people who say they don't use it at all with helping them make decisions and to have fun the most popular reason for checking it out.

Germany broadly indexes well against all topics with the fact it is in the news being the main driver for users

The UK seem to be using it to upskill with improving skills index the highest for them
What do we think?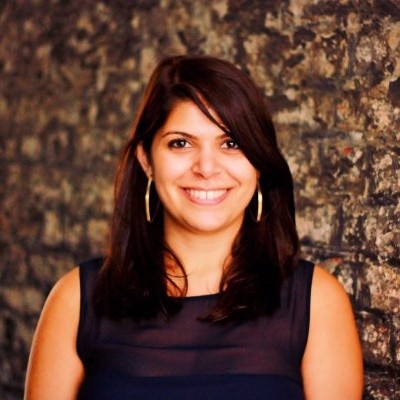 Although Chat GPT is exciting, it is important to note that it is not a replacement for human input. AI is still in the early stages of development and is not capable of performing all the tasks that humans can – and not to the degree that humans can either.
In order to get the most out of tools such as ChatGPT, we need to look into how it can be integrated with human-centred workflows. Chat GPT has the potential to be a powerful tool for enhancing what we can do in the workplace and can work to complement the human workplace, not replace it.
Maria Yiangou
Digital Director, All Response Media
Media Performance Agency
What services do we offer?
Digital
Make your digital presence profitable. Supercharge your online paid media campaigns using our audience-first approach.

Offline
Be where your audience wants you to be. All Response Media provide full planning, delivery and optimisation to your offline campaigns.

Data & Systems
Our ARMalytics platform provides services tailored to your audience's needs. We provide full performance attribution and transparency.
FEATURED READS
Get in touch today for your Unfair Competitve Advantage
Get a second opinion on your TV and digital advertising investment. Find out how Europe's largest performance marketing agency can combine data science with TV, digital and offline advertising expertise to increase ROI.