As cost-of-living concerns rise, shopping habits are inevitably changing, with 38% of shoppers already claiming to have swapped their favourite brands for cheaper alternatives.
How are supermarkets responding?
Some big brands are looking for ways to re-assure increasingly penny-conscious consumers that they are 'doing their bit' to support them.
Morrisons confirmed price cuts on over 500 products, claiming an average saving of 13% across key items like eggs, rice and coffee (Marketing Week). Meanwhile Asda is set to invest over £73 million this year to "drop and lock" the price of over 100 products.
The investment comes as Asda's Pulse of the Nation survey found that 9/10 customers are worried about inflationary pressures and almost 90% are concerned about increased grocery price increases (Asda).
Research from BritainThinks shows that almost half (44%) of consumers have some level of trust in Asda's ability to ensure products are affordable. Tesco followed closely with 43%, whilst Sainsbury's and Morrisons both had 40%. Aldi and Lidl both had the highest percentage (50%).
Which retail consumers are feeling the pinch?
TGI data shows that just under 22 million GB adults agree that their energy bills have become too expensive – with this number only set to increase.
Some people are, however, feeling the pinch more than others, with primary school parents (living with a child aged 5-9) being 23% more likely than the average GB adult to feel their bills have become unaffordable.
TGI also reveals that the majority of most age groups are more aware of their personal finances now than they used to be:
64% of 35-44s
70% of 15-34s
61% of 55-64s are more aware
Under half of each of these age groups agreed that they are coping on their present income:
38% of 25-34s
43% of 45-54s
41% of 55-64s agreed they are coping
According to TGI, those that are feeling the pinch more, are more likely to be receptive to advertising and particularly engaged with social media.
Plus, respondents that are comfortable on their present income are 38% more likely to pay the most attention to print advertising, and those finding it difficult are 32% more likely to make an online purchase after watching a TV advert.
How are consumers responding?
BritainThinks research revealed that only 6% of the population are not considering any behaviour changes in response to inflation, whereas one in three are "fairly optimistic" about affording luxuries and basics amidst a cost-of-living crisis. Those that fall into a "fairly optimistic" category are likely to be men, homeowners and either married or co-habiting.
Most of the population is relatively concerned about affording basics and are pessimistic about luxuries. Two-in-five of these less optimistic respondents have already cut down on alcoholic drinks and takeaways, and 31% have already cut down on travel and transport expenses.
What else are people cutting back on?
Consumers are still adapting their behaviour to cope, and on top of the 38% reducing spend on non-essential items, 19% more revealed that they will 'definitely' do so as the year progresses. Research from BritainThinks confirms another 28% are considering saving money by driving less and using less heating.
With most of the population concerned about the rising cost-of-living, there are some standout cutbacks:
Charities are seeing a knock to donations, with 23% of people cancelling a subscription or reducing the amount they donate. A further 28% are still considering cutting back.
TGI reveals that high-value charity givers are more likely to be motivated by news and current affairs. How can brands reach those high-value charity givers?
Netflix reported a loss of 200,000 subscribers globally in the first quarter. Research from The Trade Desk suggests most households now have a maximum budget of £20 for subscription services. 
Just 10% of people have ruled out cancelling subscriptions if money is tight, according to BritainThinks. How will these cutbacks impact advertisers?
What do ad-funded subscription tiers mean for advertisers?
This should be amazing news for advertisers; more impacts, static demand, price drops and opening up addressable and programmatic AV to more advertisers. What we know from the way that streamed video inventory is sold though, is that the supply is opaque, which enables pricing to be fixed by the seller, rather than the market.
18% of ages 45-54 are uncertain whether they will have a holiday in 2022 due to personal income, and this age group are 24% more likely to be unsure than other GB adults.
23-34s are 23% more likely to look for the lowest possible prices when shopping, and 25% more likely to agree that if a company offers competitive prices, they will use them regardless of reputation.
All Response Media viewpoints: What can advertisers do?
Keeping a close eye on competitors; what they are doing and how it is performing is important. It's also important to negotiate media pricing, as buying the right audience for a good price is always a win. What else can advertisers do during this time?
How is TV impacted?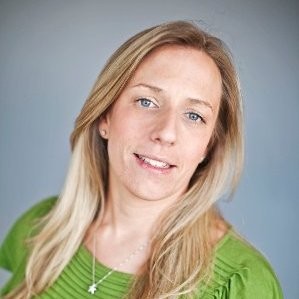 Depending on the vertical, recessions can often provide media pricing opportunities for TV advertisers, particularly for those whose focus is customer acquisition. As revenue comes out of the TV market, for example, we would see either price deflation or the prospect for late sales trading.
However, this opportunity might not be so readily available if the migration away from linear viewing causes YoY impact decline to be greater than any revenue decline.
Aldona Cornish
Director
And digital?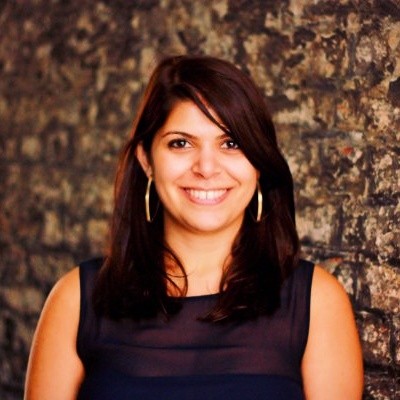 We have already seen performance struggle for some of our clients as the cost-of-living increases but sometimes a recession is the key time to invest in your business.
Maria Yiangou
Director
The Harvard Business Review released a really interesting article at the time of the last recession and despite being over ten years old, this article is very apt for today. Access the full article.
It addresses how important it is to take an audience-first approach to marketing during a recession which can be nicely summarised in this matrix:
The article goes on to address how to market each segment based on audience and product type. And the reality of that fact is that it is all about tailoring the product and the message to the right audience, and appreciating what products people are in-market for and when versus what they are not.
So yes, you should continue to invest, but there are opportunities to focus on particular segments to drive long-term and short-term growth. Despite the current climate, by taking this approach we are still seeing pockets of growth.
FEATURED READS